Installation Services
At Fizzco Projects, we pride ourselves on designing and supplying spectacular festive displays. As industry trailblazers, Fizzco's vast experience, and knowledge keeps us at the forefront of installation design; actively pursuing the biggest, brightest and best trends and products to guarantee your installation stands out from the rest. As the installation specialists, we never outsource or sub-contract any of our services. We design, source, decorate, install, and consolidate accounts entirely in house, Ensuring the highest standards of quality assurance and execution, establishing full project accountability.
Our experienced and professional install teams pride themselves on meticulously completing all projects, on time, safely and to budget. Seeing the design come to life is by far our favourite stage of the process. Our professional installation teams ensure our customers business transformation is seamless. Exceeding all expectations, not only our clients but their customers too. We are successful through our professionalism; we never shy away from a problem. We understand the challenges many businesses face during the peak retail periods. As the installation professionals, it is our job to ease that pressure. Fizzco promises that installations are carried out with absolute precision, with minimal disruption to business operations.
Health and safety are a critical consideration with installing displays. Maximum safety is achieved through specialist accreditation and site management systems. Over 50% of our staff are IPAF trained, our visual technicians have more than 25 years of individual experience, having worked around the world. We are 'Safe Contractor' and Avetta approved and are proud to be preferred suppliers to the largest shopping centre groups in Europe. We are successful through our professionalism in how we work. Most importantly, we enjoy our work and thrive when working with like-minded customers—Exceeding all expectations, not only yours but also your customers.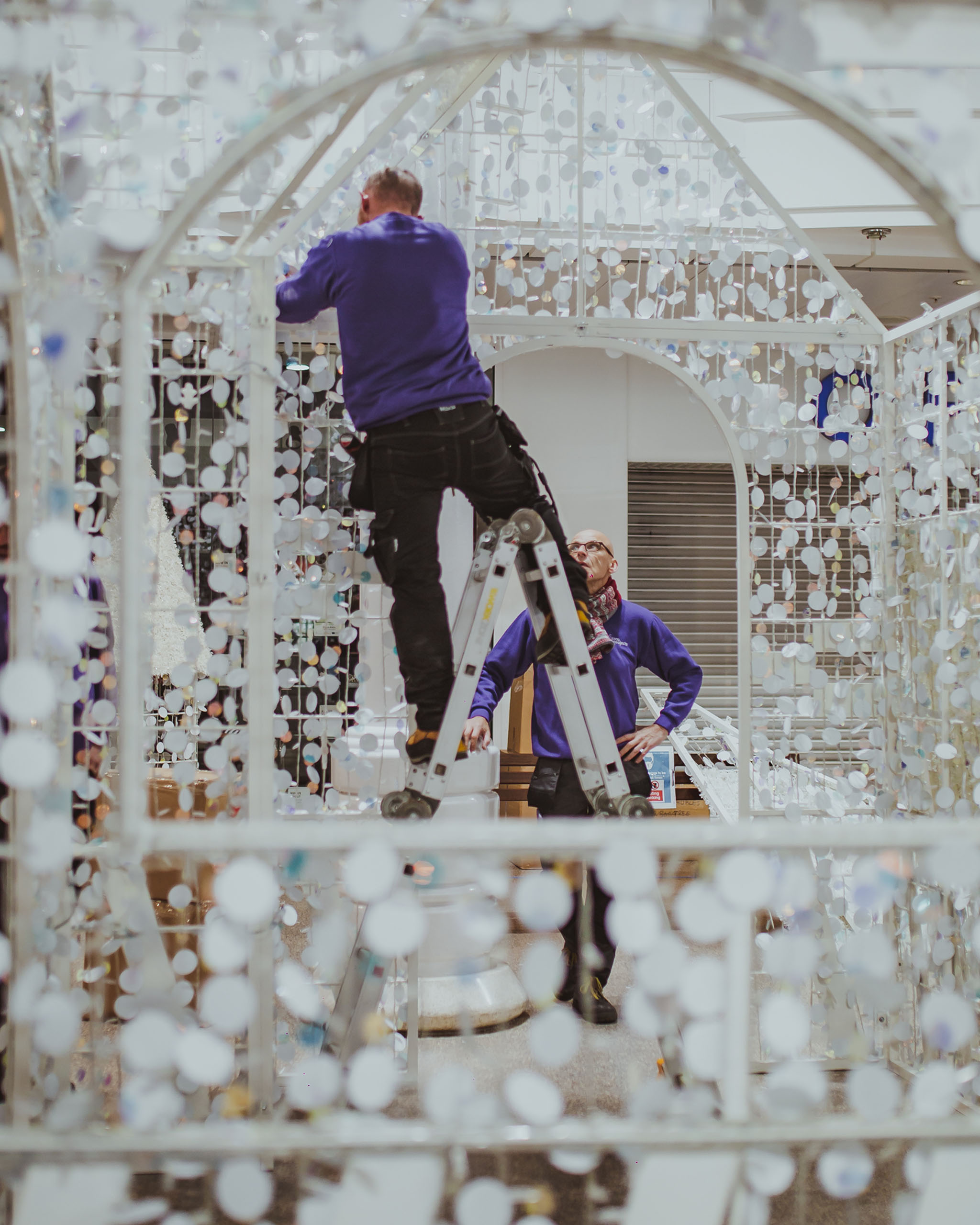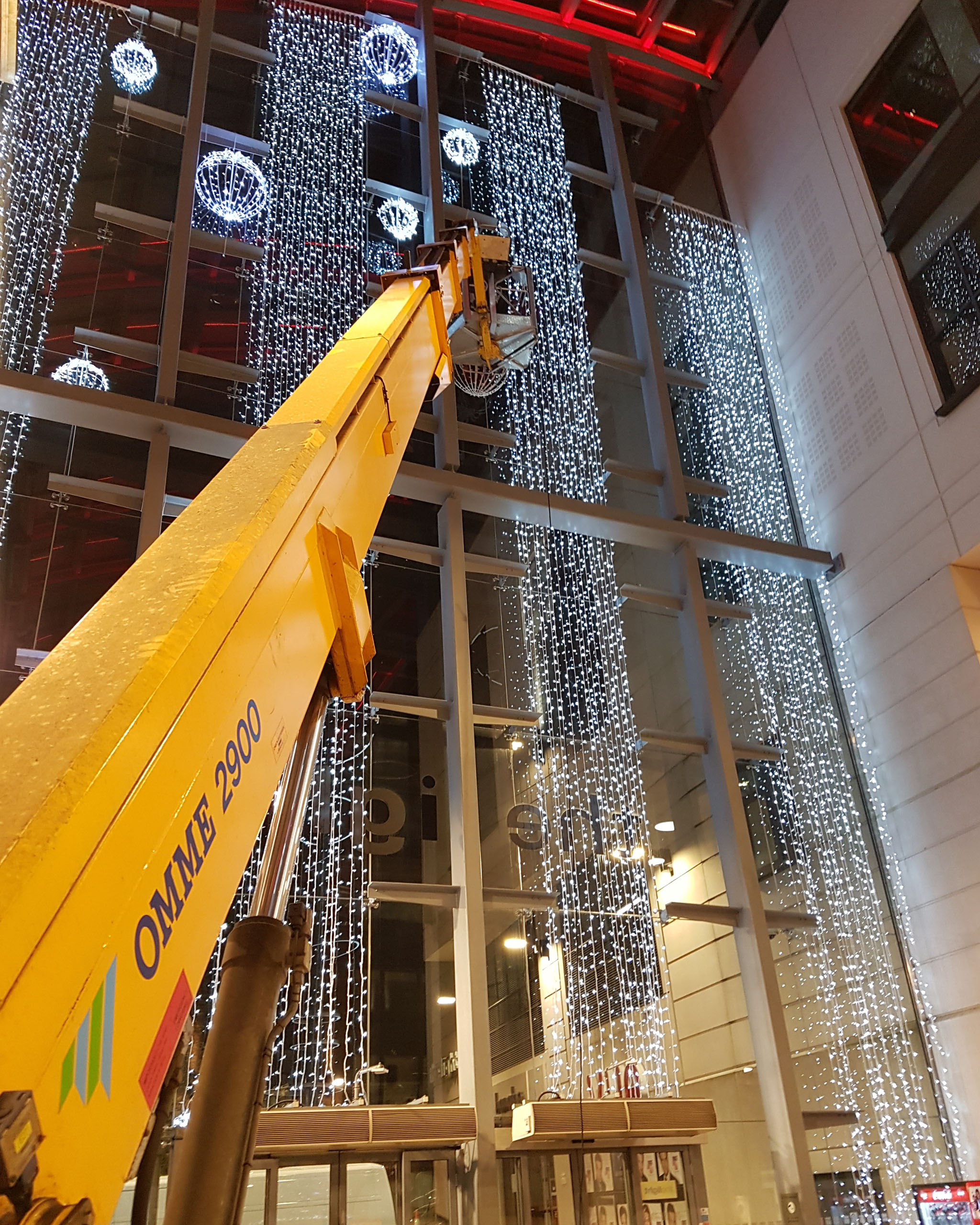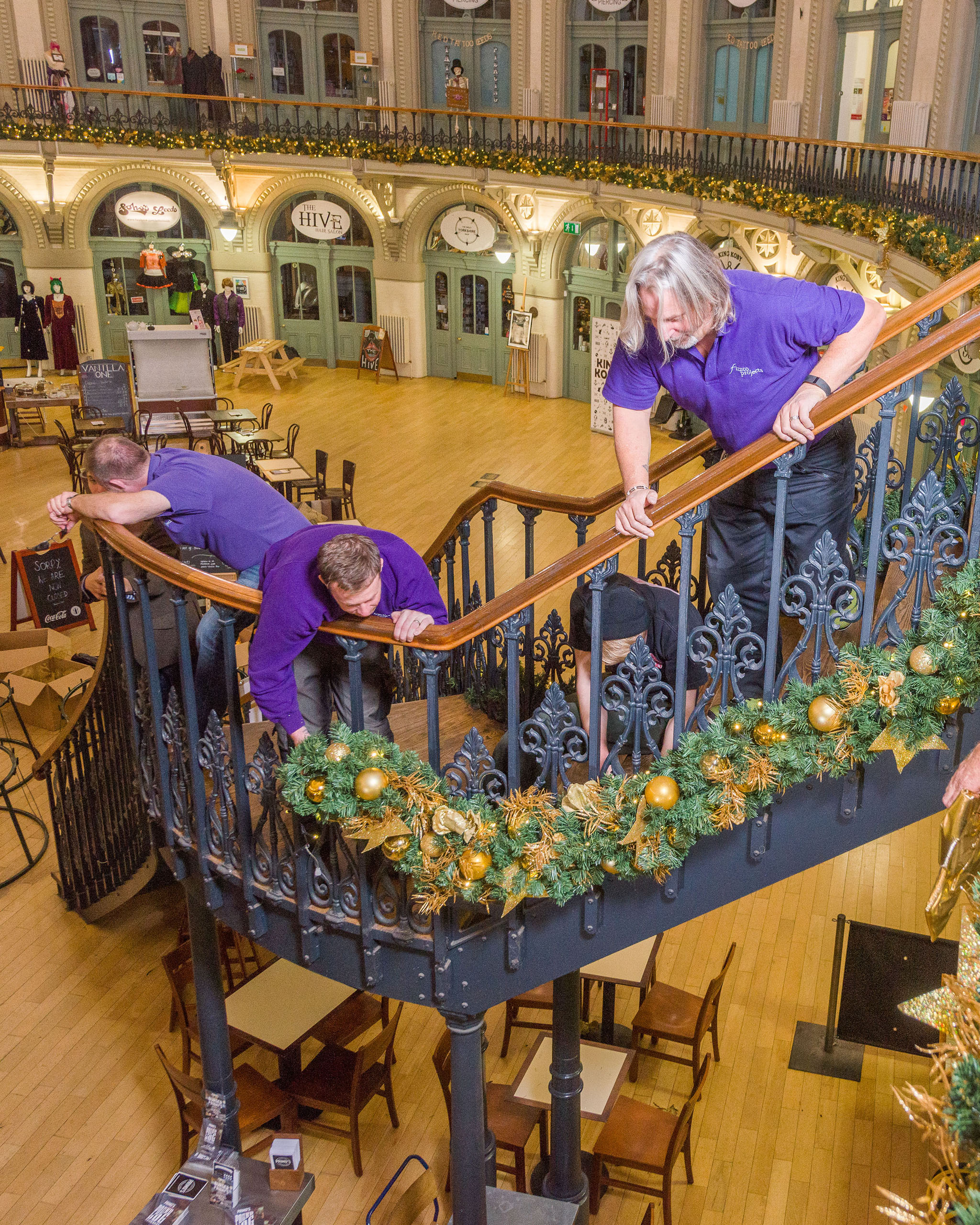 "The main reason for choosing Fizzco was their understanding of the Centre's requirements and interpretation of the brief to offer us the best value for money."
Crystal Peaks Shopping Centre

Hannah Lockwood-Geck
Fizzco's Operations Director Russell Brown tells his story of how he went from warp and weft to tinsel and baubles. In 1994 having the responsibilities of a young family and a mortgage, I found myself [...]
Hannah Lockwood-Geck
We have been the creative display partner for the Alhambra Shopping Centre, Barnsley for the past four years. This particular installation usually takes around 11 hours with 17 dedicated people in purple. Our installation at the Alhambra [...]
Hannah Lockwood-Geck
Fizzco presents the Brighter Times Tour. This 'tour' is a road trip involving a travelling large LED display Arch which is going on a road trip around the United Kingdom, adding a little sparkle to [...]